The health and beauty industry is one of the top categories in franchising, and for good reason. It's a $564.4 billion market in 2022, and the business models within it lend themselves well to franchising.
The difficulty may be in choosing which type of health and beauty franchise in which to invest. The industry has many options like tanning, hair salon, lash extensions, makeup, body sculpting, among others. Here we will be checking how two of these suit your needs,  a salon franchise  or a sugaring franchise? Let's take a look at the difference.
Salon Franchise vs a Sugaring Franchise
First, what is a salon franchise?
It is what you might think it is: a place where licensed cosmetology experts who have proper training provide all manner of salon services. These will include everything from coloring, cutting, and styling hair, giving manicures and pedicures, and providing hair removal services. Some salon franchises lean more toward spas by offering facials, massages, or even in-depth skin treatments like micro-needling or mild chemical peels.
As you might expect, there are licensing and state regulations to follow in order to legally provide these services to clients.
In contrast, a sugaring franchise only takes one aspect of the salon franchise—hair removal—and offers that service performed by expert sugarists in a way that gives clients the most satisfactory hair removal service they've ever experienced.
How is a Sugaring Franchise a Better Alternative to a Salon Franchise?
At L.A. Bikini, we firmly believe opening a sugaring franchise is a superior choice to a salon franchise opportunity. Why? There are multiple reasons.
Excelling at a Single Service
Sugaring is our bread and butter. Because it's all we do, we give our customers world-class hair removal services they cannot find anywhere else. Our sugarists are some of the best in the sugaring business. No matter which L.A. Bikini location our client's visit, they receive the highest quality hair removal service we can possibly provide. 
While salon franchises may promise this, and they may even deliver on many of their services, what are the chances of them doing so on every single service they provide every time, for every customer?
Streamlined Business
The L.A. Bikini sugaring franchise model is built around the sugaring service, which requires a much smaller footprint for the business. A salon business for sale may need a bigger building for multiple licensed beauty professionals to perform the array of hair, nail, and beauty services they offer.
The smaller footprint also ensures operating efficiency and lowers initial build-out and décor expenses. Your L.A. Bikini sugaring franchise may also require fewer employees overall to staff the operating hours than a much larger, multi-faceted salon franchise.
Sugaring is Less Painful than Waxing for Hair Removal
The proprietary techniques the L.A. Bikini sugarists are trained to use for hair removal are designed to improve the experience of sugaring when compared to waxing in a salon franchise.
We source our sugar paste from a leading supplier who uses the purest of ingredients—so pure the paste is edible!—leaving our customers' skin nourished and smooth.
The sugar paste is applied to the skin at room temperature, unlike melted waxing beads, so the risk of burns is significantly reduced.
We apply the paste in the opposite direction the hair grows, so it's pulled off in the same direction of the growth. Not only is this more comfortable for the client, but it's also more effective at reducing breakage and minimizing ingrown hairs between appointments.
The sugar paste adheres only to the hair follicles and debris and dead skin cells—never to live skin cells. So when the paste is pulled from the skin, it doesn't hurt quite the same way as waxing while still effectively removing hair and exfoliating the skin for a healthy glow.
L.A. Bikini offers both membership and a la carte pricing, so our customers are never pressured by painful sales pitches to schedule their appointments more frequently than their budget allows. It's how we build loyalty and have garnered such a strong following.
How the L.A. Bikini Sugaring Franchise Supports Franchise Owners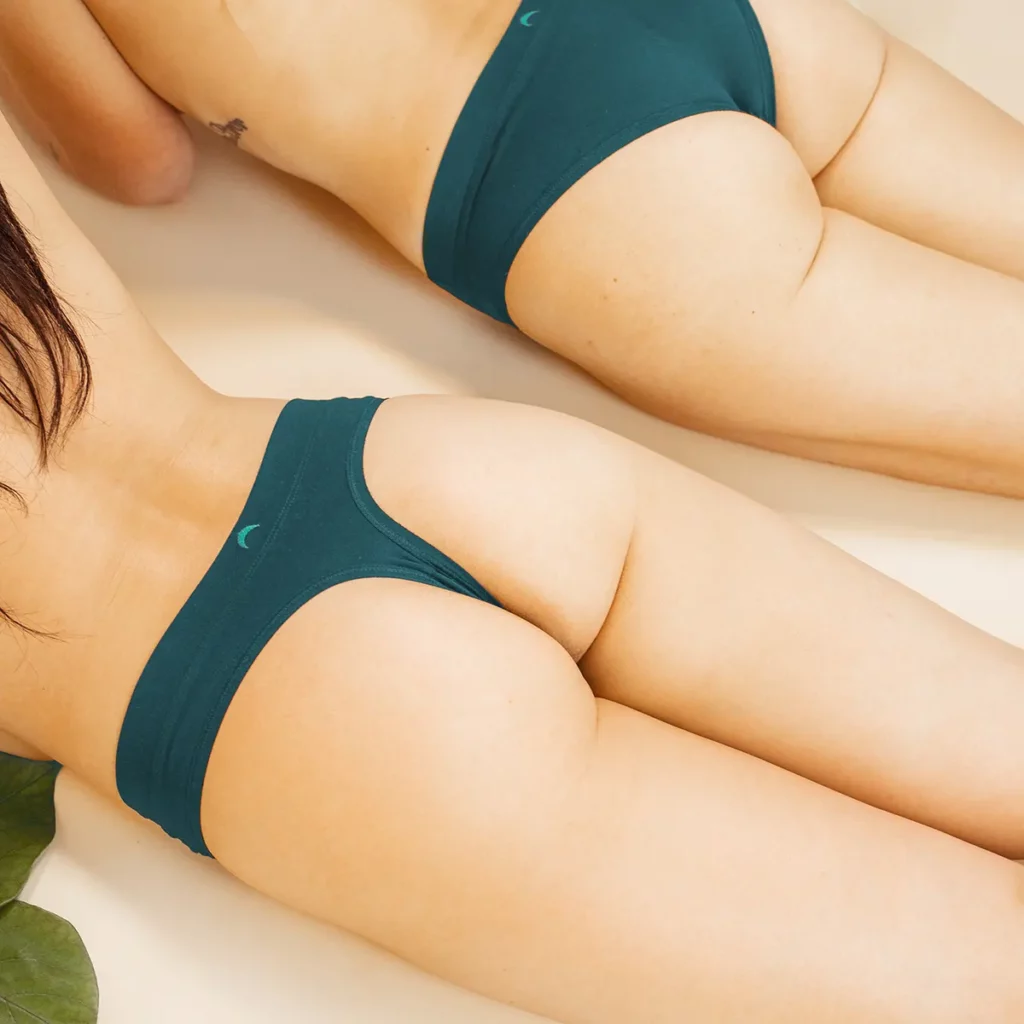 The L.A. Bikini franchise model begins on a foundation of well-cared-for employees. By ensuring our sugarists have the extensive and continued training they need, are some of the best compensated in the industry, and have access to the knowledge base of our experts for any questions that arise, L.A. Bikini has some of the most confident and happy sugarists around.
Employees of L.A. Bikini bring their best to our customers every day because they love their jobs and are excited to go to work every day. It makes for a stress-free and relaxed atmosphere, where customers are given the royal treatment, and they build long-term, loyal relationships with their sugarists. This fuels membership sales and helps L.A. Bikini franchise owners run smooth operations with high employee and customer retention. That's unusual among other salon businesses for sale.
In addition to this flourishing business model, our franchise owners go through a 5-day training course before their grand opening. There, they learn the L.A. Bikini history, values, and mission as well as all there is to know about the methods and products we use.
We provide training on all our equipment and its maintenance, POS systems, data reporting, management programs, purchasing, inventory control, and cost management software as well. Franchise owners receive access to our operations manual so if there are any questions after opening, they have all they need at their fingertips to run a smooth hair removal operation. If they need more hands-on support, our franchise development team is available as well.
In addition, we hold video training sessions every quarter for our sugarists all across the country, so they stay in the know on the L.A. Bikini standards and sugaring advancements. Marketing strategies and advertising programs also continue to build brand awareness for our franchise owners both locally and nationally.
If owning a sugaring franchise is sounding like a smoother way of doing business, contact us today or download our industry outlook to learn more about becoming an L.A. Bikini franchise owner. Get in on The New Smooth™ and start your future with a thriving sugaring franchise.
FREE INDUSTRY OUTLOOK:
Learn about the hair removal industry and how L.A. Bikini stands apart from our competition.