Say goodbye to potentially painful waxing sessions, and say hello to sugaring at L.A. Bikini sugaring company. Hair removal is often cited as the most dreaded portion of a person's grooming routine. It takes up valuable time and can be painful, not to mention expensive over a lifetime. There is, however, a new alternative that cuts down on the time, pain, and expense. It's called sugaring, and L.A. Bikini is considered the sugaring company pioneer.
How Does Sugaring Work and What Are Its Benefits?
Sugaring is a concept similar to waxing for hair removal, but with key differences that make it a better choice for many consumers. The techniques a sugaring company like L.A. Bikini uses improve the client experience over sugaring's most closely related hair removal method: waxing.
Sugaring at a sugaring company like L.A. Bikini is performed using sugar paste, made of sugar, lemon juice, and water. We are partnered with one of the leading sugar distributors with over 30 years in developing a sugar paste so pure, it can be eaten! Sugar paste does not adhere to live skin cells—only dead skin cells which is exfoliating. Because of this, L.A. Bikini body sugaring minimizes the pain of hair removal all together.
Sugar paste does not require heat to reach the consistency necessary to remove hair. L.A. Bikini sugaring company's clients aren't at risk of being burned in the same way they might risk with wax.
When the sugar paste is pulled away, it removes the hairs in the same direction as hair growth. Sugar paste also does not adhere to live skin cells, so when it's pulled, it exfoliates away only dead skin cells. This minimizes trauma to the skin and significantly reduces pain while leaving behind remarkably smooth skin.
This sugaring technique also pulls the hair out with much less breakage. For more thorough hair removal, fewer ingrown hairs, and a less painful experience overall, clients are turning to sugaring, not waxing franchises.
Welcome to the New Smooth ™ —silky skin that has been gently exfoliated and is refreshed without the pain.
L.A. Bikini sugaring company wants to be the best in the industry, so we limit ourselves to one service, body sugaringsurgaring. We do it so well that we don't need to do more!
Hair Removal Industry Stats for Investors in a Sugaring Company
Hair removal is a growing industry because consumers are increasingly engaging in self-care through salon and spa services. Additionally, hair removal clients are keenly interested in improving their appearance, and they have the disposable income to invest in sugaring services.
In 2020, nearly 2 million Americans sought out salon hair removal services more than 4 times in 6 months.
Hair removal is a growing industry that, in 2019, was valued at just over $4 billion.
Hair removal procedures rank 3rd for non-invasive cosmetic procedures globally.
The market for sugaring companies is at a pivotal point for investors and people who wish to own their own businesses and take control of their financial futures. L.A. Bikini is the sugaring epilation franchise that has begun the trend for consumers who are replacing waxing with sugaring.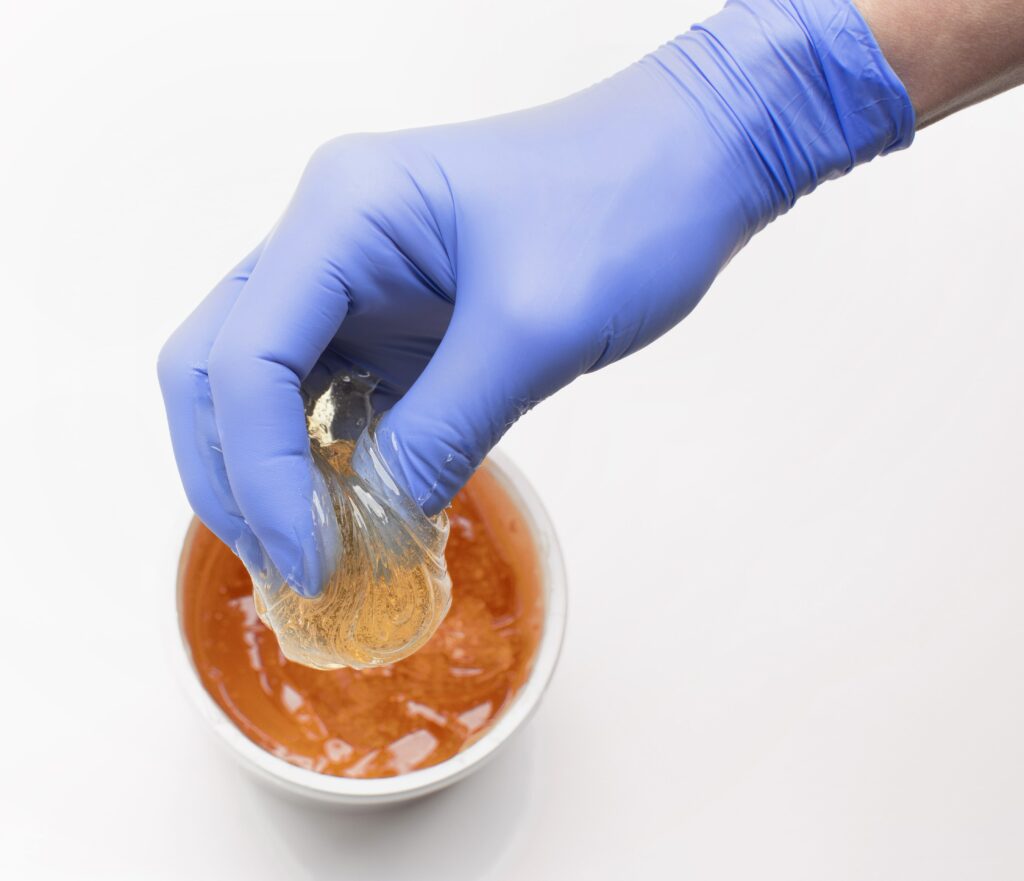 About the L.A. Bikini Sugaring Company Franchise Opportunity
At L.A. Bikini, we believe the relationship between franchise owners, employees, and clients is a symbiotic one.
By hiring highly-trained staff and paying them a wage that's at the top of our industry, we're building a workplace where people love to work. When people love their jobs, they give L.A. Bikini clients a world-class hair removal experience, which fosters loyalty among our customers. This, in turn, leads to a smooth running business operation our franchise owners enjoy being a part of with few customer concerns, low turnover of employees, and a financially solid business plan with the potential to be lucrative.
We build on L.A. Bikini's customer loyalty with a membership model with special perks for our clients that requires only a short-term commitment. It's designed to not overburden customers with lengthy obligations while still maximizing their membership benefits. Once a client has been a member of L.A. Bikini sugaring company for 6 months, we convert them to lifetime members who enjoy member pricing for all future services. For our franchise owners, this translates to customer loyalty which can't be accomplished by forcing someone to stay in an ongoing, never-ending membership.
With L.A. Bikini franchises, we emphasize efficiency. Our franchise owners can select smaller footprints for their sugaring franchise, which means an easier build-out that's less expensive to equip and decorate. It takes fewer people to run the business, and gives clients a cozier, more intimate atmosphere.
Investing in an L.A. Bikini Franchising Opportunity
L.A. Bikini is interested in franchise owners with a strong interest in the well-being of others. We're in the business of improving our client's quality of life. We foster loyal employees by compensating them to a higher standard and equipping them with everything they need to provide top-notch service.
We're looking for franchisees who are interested in a streamlined business model for a sugaring company that does one thing and does it better than anyone else. Sugaring is our expertise, and we do it with such class and experience that we don't need to do more.
If you have the entrepreneurial spirit an L.A. Bikini franchise embodies, then you may be the ideal franchisee to invest in a new L.A. Bikini location. The initial investment estimate ranges between $306,750 and $433,000, which includes the $35,000 franchise fee. We also offer a discount to veterans looking to take charge of their future and run a smoothly operating business like L.A. Bikini.
L.A. Bikini Franchising Support
For their investment, new franchise owners go through  5 days of precision training before grand opening. This course covers the L.A. Bikini sugaring company's history, values, and mission as well as in depth information on sugaring, the products we offer, and the techniques our sugarists use. Additionally, we train our new franchisees on the equipment and any maintenance necessary.
Technology is an important part of our business model to run as seamlessly as possible, so we instruct on the POS systems we've vetted, as well as the data reporting and management programs, inventory and purchasing, and cost management softwares.
After the grand opening, we continue to provide ongoing support for our franchise owners and their sugarists with quarterly video training, marketing strategies, advertising programs, and brand awareness building both locally and nationally.
Contact us today to become part of the fresh, exciting sugaring hair removal industry and the pioneer brand that's setting the standards for sugaring: L.A. Bikini.
FREE INDUSTRY OUTLOOK:
Learn about the hair removal industry and how L.A. Bikini stands apart from our competition.