So you've decided to open a sugaring business for customers to remove unwanted hair. The statistics look promising since hair removal is the third most common non-invasive cosmetic procedure in an industry valued at more than $4 billion. Sugaring is rising in popularity as an alternative to painful waxing, and the future looks good for sugaring salons. 
Now, you may be asking, "How do I start a sugaring business?" Here are some steps to consider that may help answer that question.
How Do I Start a Sugaring Business? Your First Steps
Starting any business can seem daunting. There are a lot of pieces to consider, and many of them have to happen with precise timing. So what do you need to do sugaring for a living?
The first thing to consider is your budget, and to do that, you need a viable business plan. Your business plan will include information that can help you secure financing. A thorough business plan describes your operations overview, the demographic your business will attract, what services you'll provide, how you'll market your business, your staffing and management structure, and financial projections.
Since you've done the industry research in your quest to learn how to start sugaring, you're already on your way to developing a business plan. Once that's in place, you can create projections on what financing you'll need to accomplish your business plan.
How Do I Start a Sugaring Business? Next Steps
Location
Once your budget is determined, you can really get started. One of the biggest pieces of how people start a sugaring business is securing the location of your sugaring salon. Where your sugaring business is located will inform a lot about your business. Some things to consider:
Can the location benefit from nearby foot traffic?

Is the location in a busy area, like a shopping center, where there's good parking and a lively atmosphere?

Will your sugaring salon be nicely visible alongside other businesses in your area?

Does the building suit your needs for form, function, and aesthetics?

What's the expense to lease or buy the location?
Staffing
Do you know enough about sugaring to know how to start your sugaring business? Can you recognize when a potential hire has the training necessary to be your sugarist? If they need additional training, can you train your new sugarist on the best sugaring techniques?
If the answer is no, you'll need to find resources for your sugarist to receive the proper training. It's a good idea to hire someone who understands how sugaring works, but it may also be beneficial to train someone who may not have experience with sugaring. That way, they learn from the beginning the techniques your specific sugaring business uses.
You'll need to decide which way works for you and proceed from there.
Product
The product you use and how much you order play a key role in how you start your sugaring business. While the typical ingredients for sugaring paste—water, sugar, lemon juice—are straightforward, the ratios for creating a pleasing consistency that will successfully remove unwanted hair are surprisingly difficult. Since this is the means through which you perform your business's main service, the product you choose should be the best you can find. Your clients will notice if the sugar paste isn't up to their standard.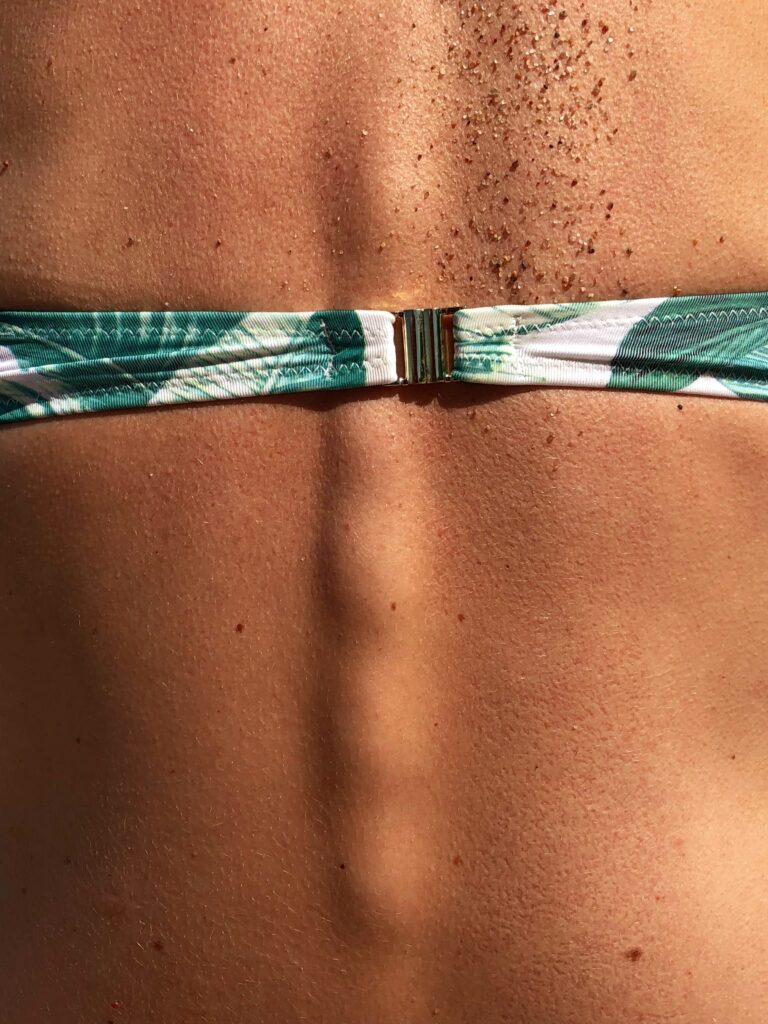 How Do I Start a Sugaring Business? The L.A. Bikini Franchise Way
Does all this seem overwhelming? Your alternative is to look into becoming a franchise owner for an established sugaring business, like L.A. Bikini. We've built the blueprint for how to start a sugaring business, and we're here for our franchise owners even after they open their sugaring salon doors. 
Let's look at the steps using the L.A. Bikini franchise model.
Choose the right location
We begin helping with how you start your sugaring business by giving you access to our experienced franchise developers. Our development team has opened multiple L.A. Bikini franchise locations, and we know what attributes make a location attractive for your L.A. Bikini sugaring business. We offer expert advice on the types of locations that will be most beneficial.
L.A. Bikini sugaring studios don't require a large space to smoothly operate. By keeping to a smaller footprint, you can minimize your costs for build-out, decorating, and equipment for your sugaring business. Ongoing expenses like utilities and overhead are also reduced. Small footprint, lower costs for buildout, decorating, and ongoing overhead/utilities.
Find great employees
The employment philosophy at L.A. Bikini is to hire highly-qualified sugarists who we extensively train in the best sugaring techniques for removing hair. Sugarists who are confident in their processes are the best at their jobs. 
The best sugarists are also paid handsomely for their knowledge and talent. L.A. Bikini sugarists are some of the highest paid in the industry, which fosters a pleasant workplace with employees who love what they do. When employees are happy, they provide top-notch service to customers, who leave happy with the sugaring experience overall. It's all part of a high customer retention rate.
Use high quality products
At L.A. Bikini, we believe the best customer experience also comes from the purity of the sugar paste we use. With a high-quality sugar paste, we can ensure our techniques will minimize the pain of removing unwanted hair, especially when compared to waxing. The sugar goes on at room temperature, and it is pulled in the same direction as the hair growth for less breakage and more complete removal.
We've sourced our sugar paste from a vendor who has perfected their formula over 30 years. This high-quality sugar paste makes the skin look and feel its best, smoothly and more thoroughly removing unwanted hair—even short hair. In fact, our sugar paste is so pure, you can eat it!
Create a Welcoming atmosphere
The L.A. Bikini franchise model also considers the atmosphere of our locations. We help our franchise owners build out locations with welcoming atmospheres for both employees and customers. The small, intimate settings create a sense of privacy, and knowledgeable, happy employees build trust for customers.
Offer customer incentives that are short-term
The atmosphere is just one aspect of developing customer loyalty at L.A. Bikini. We help our franchise owners retain customers by creating membership programs. The length of these programs is short, so customers don't feel pressure when they join. After only 6 months, customers are transitioned to lifetime memberships, and they enjoy discounted prices without having additional membership fees or expensive pre-packaged deals to purchase. Customers love this membership structure, and we have developed a very loyal client base with the program.
How do you start a sugaring business? We think your first step should be contacting L.A. Bikini by filling out the form on this page or downloading our free industry outlook to learn how to become an L.A. Bikini franchise owner. We're looking forward to hearing from you!
FREE INDUSTRY OUTLOOK:
Learn about the hair removal industry and how L.A. Bikini stands apart from our competition.